See What's Coming In & Reserve Your New Vehicle Today
at Hall Chevrolet GMC
Reserve Your Next Vehicle with Hall Chevrolet GMC
Can't seem to find the new or used vehicle you would like to drive away in today? Don't worry! The sales team at Hall Chevrolet GMC can help you out! Just fill out the form below to contact us on which vehicle you would like to order. A team member will reach out to you shortly to help guide you through the car buying experience. We'll help you order the Chevy or GMC you prefer!
Incoming 2023 Chevrolet Inventory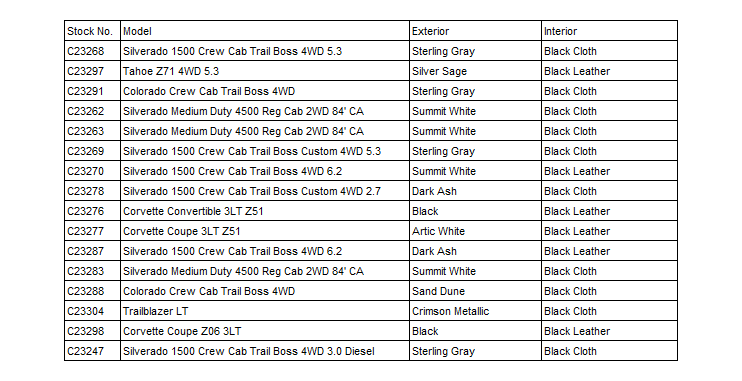 Incoming 2024 Chevrolet Inventory

Incoming 2023 GMC Inventory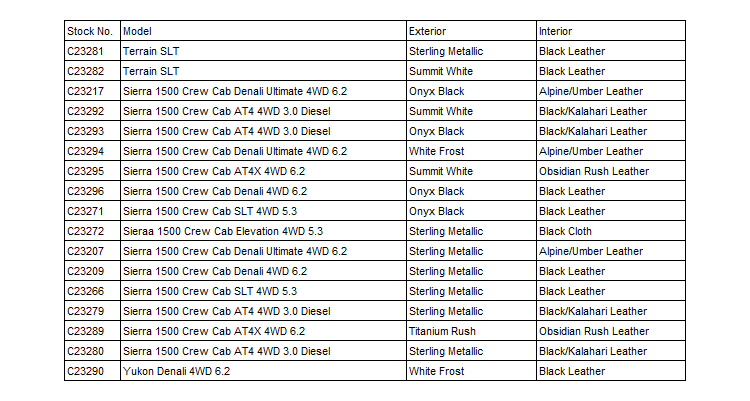 Incoming 2024 GMC Inventory

FAQ
We're happy to answer any questions you might have! Check out our FAQ and let us know how else we can help!
Can I Order Vehicles Other than the Ones on this Page?
As our inventory shifts and new models become available, there are times when your order will be accepted and times when they might be closed. If you can't find your preferred model, give us a call!
---
How Can I Order a Vehicle?
Order your vehicle by clicking Start Your Custom Order and include any information about the model you would like in the comments section. We'll reach out to you to confirm the desired model, let you know about the potential incoming stock, and then set up an order through GM!
---
How Soon Can I Expect My Custom Order?
Times will vary by model and configuration, but GM will ensure a quick order process for you!
---
Are Any Extra Costs Associated with the Custom Order?
No, custom orders are the same cost as if you're buying one that's out of stock. 
---
Am I Eligible for GM Incentives?
You do qualify for incentives at the time of your order delivery.
---
Can I Finance My Custom Order?
Whether you purchase or lease, we can happily explore your options and arrange financing with you.
---
Can I Track My Vehicle Once Ordered?
A representative from the dealership will reach out to you to provide updates regularly on your custom order. They have a direct line on your order through GM vehicle tracking.
---
How Will You Notify Me When My Vehicle is Delivered?
Once your vehicle arrives at Hall Chevrolet Buick GMC, we'll reach out to you to confirm the arrival and gather any additional information needed to complete the sale. We'll also schedule a time and location to deliver your vehicle right to you!